WET (Water Expertise and Training) Centre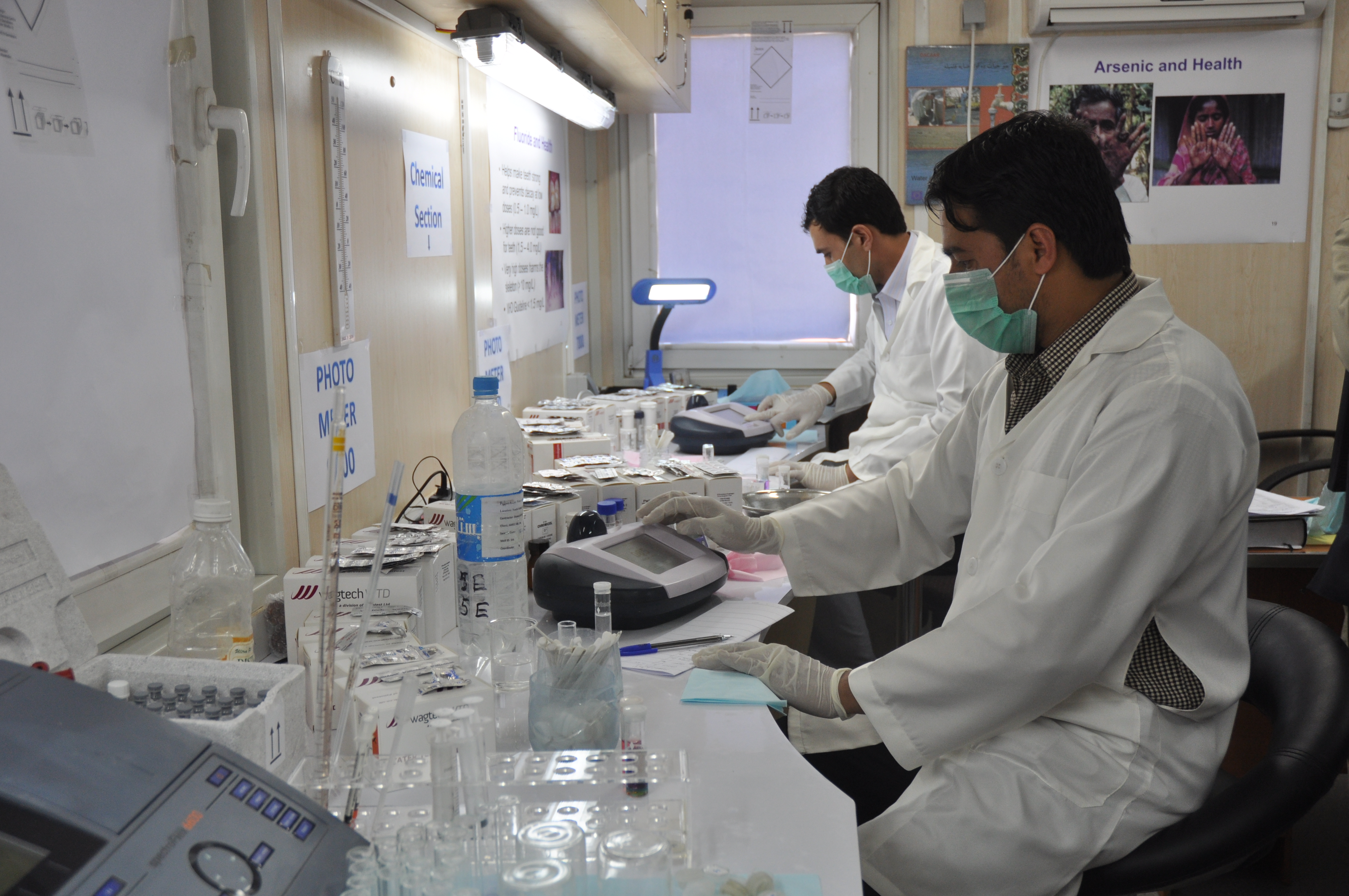 DACAAR established Water Expertise and Training Centre (WET Centre) in July of 2010, in partnership with the Centre for Affordable Water and Sanitation Technology, in order to address the need for a WASH Knowledge Center in Afghanistan. DACAAR's expertise is based on providing WASH services to Afghan refugees in Pakistan for two decades (1986 – 2006) and in rural Afghanistan since 1990.The WET Centre provides capacity building trainings in WASH related subjects, offers technical and consulting support, performs water quality testing, conducts participatory action research studies, case studies and also facilitates networking activities for the WASH sector. Services are offered to NGOs, international organizations, government agencies, individuals, private sector companies, educational institutions, etc. On average, DACAAR trains hundreds of WASH practitioners each year on various Water Supply, Sanitation and Hygiene subjects. The Centre publishes a training plan every quarter and in addition, interested organizations and groups can request trainings which are customized to their needs.
When testing new technologies, for example, solar-powered reverse osmosis filtration, the WET Centre identifies gaps, makes recommendations and disseminates findings through learning exchanges, publications and other communication tools.
The WET Centre's laboratory is equipped to test for 6 physical parameters, using Palintest Water Analysis Technologies, WAGTECH pH/EC and turbidity meters, 2 bacteriological qualities, using Delagua and Potatest kits, and 31 chemical qualities, using Palintest Photometer 8000 and Arsenator. Testing is done for all DACAAR projects as well as for external clients for a minimal fee.
| | |
| --- | --- |
| Action Research on Solar-powered RO Treatment Plant- Dec 2019 | Download |
| Best Practice on Community Based Maintenance System | Download |
| Action Research Report on Diffuser Basin Holes' Size and Holes number-2012 | Download |
| Action Research Report on Diffuser plate and box | Download |
| Action Research Report on Solar Water Supply | Download |
| Action Research Report on Plastic BSF-2014 | Download |
| Action Research Report on PVC BSF- Dec 2014 | Download |
| Action Research on A-Aqua Water Filter | Download |
For more information please contact:
Azeem Barat
Manager DACAAR WET Centre
azeem@dacaar.org
+93(0)797369025