A Lifesaving Oasis: How DACAAR's Hygiene Project Rescued Khairabad Village from Despair"
In the heart of Ghazni province, Afghanistan, the relentless fury of heavy monsoon rains left the residents of Khairabad village in a state of despair. Their homes were washed away, their crops destroyed, and they were forced to evacuate their houses at midnight, seeking refuge from the torrential floods. In the aftermath of this natural disaster, the village lay in ruins, and the people faced unimaginable hardships.
With limited financial resources and no means to restore their lives, the villagers were compelled to migrate to another area, where they found themselves in dire circumstances. There were no proper sanitation facilities, and they were forced to defecate in the open air, leading to a surge in diseases.
However, just when hope seemed lost, DACAAR arrived in their hour of need. The organization launched an emergency project, funded by BHA-USAID, on April 1, 2023, with the goal of providing immediate relief and restoring a sense of normalcy to the lives of the flood-affected villagers. This project was set to continue until November 30, 2024.
One of the beneficiaries, Mr. Juma Gul, vividly recounted the harrowing night of the rainfall, saying, "Last month, we were asleep when suddenly the floodwaters invaded our home. I woke up my family, including the children, and we found ourselves in an emergency situation as the water consumed our house. Everything was in chaos. I had to struggle to get my family to safety until morning. Due to the flood, our toilets were destroyed."
Thanks to DACAAR's swift response, the villagers received essential assistance, including hygiene kits, hygiene education messages, and emergency bath and latrine facilities. Juma Gul expressed his gratitude, acknowledging that although it may not seem like much, this assistance was invaluable. He remarked, "If this initial help—constructing toilets and baths, providing hygiene kits, and educating us on hygiene—had not been given to us, we would have fallen prey to many serious diseases. But now, we are all healthy. We have a clean and hygienic environment, and we diligently follow all the necessary hygiene measures."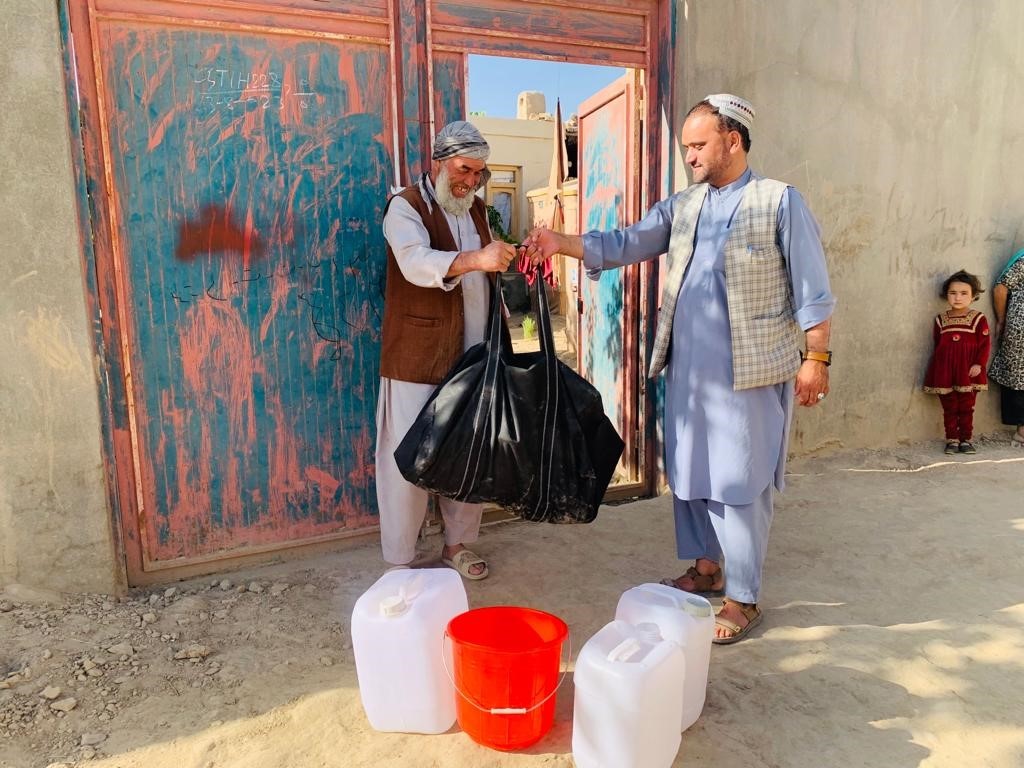 The positive impact of DACAAR's project extended beyond Juma Gul; the entire village embraced these resources and committed to using them responsibly. Juma Gul shared, "We have decided to make the best use of these materials, ensuring proper hygiene. If these essential supplies run out, we are willing to purchase them from the market to protect ourselves from diseases. Moreover, we are determined to maintain our newly built toilets and baths in excellent condition."
A remarkable transformation has taken place in Khairabad Village. The beneficiaries are not only happy and healthy but also equipped with the knowledge and resources to lead hygienic lives. Their hope has been rekindled, and they look forward to a future where further services, such as modern toilets and bathrooms, will be made available to ensure their long-term well-being.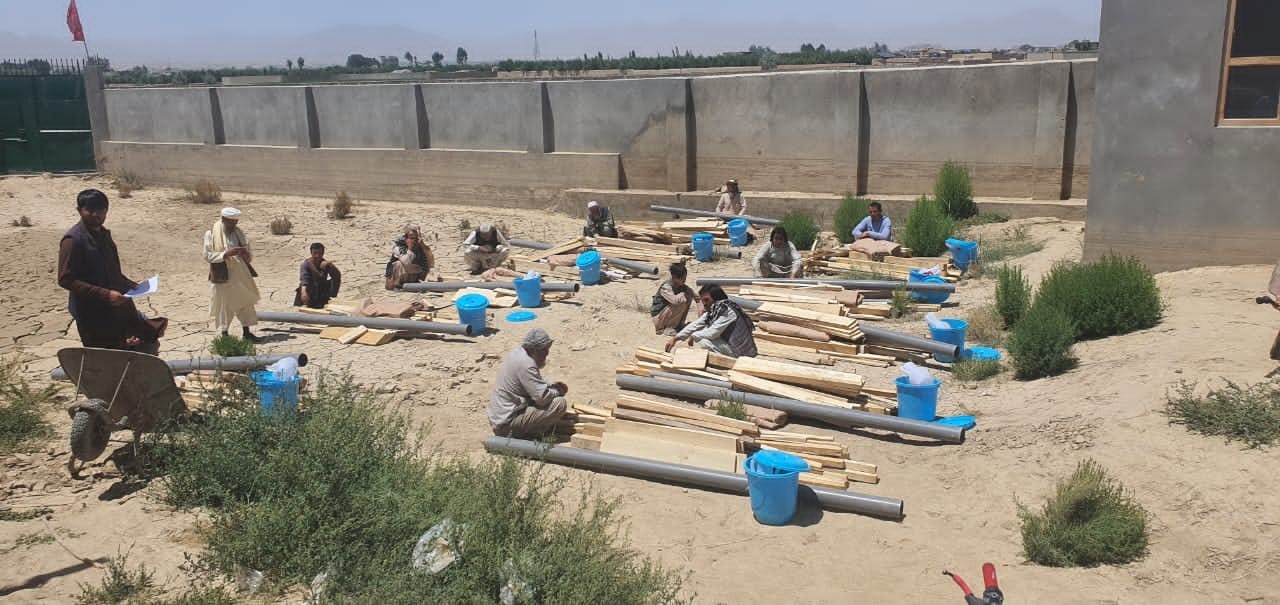 Written by: Israrullah Sahil