From Desolation to Determination: Maryam's Journey to Secure Her Children's Future
In the north of Afghanistan, amidst the devastating aftermath of a prolonged civil war, Maryam's story shines as a beacon of hope and resilience. In the midst of adversity, she rose like a phoenix from the ashes, determined to secure a brighter future for her seven-member family.
The cruel hand of fate struck Maryam's life with unimaginable sorrow when her husband lost his life in a bomb blast, leaving her as a widow and herself physically handicapped. With a heavy heart, she recalled those dark days, saying, "We had an unfathomably difficult life. I worked as a housemaid, and we barely made ends meet by weaving just 8 meters of carpet each year with my co-wife, my husband's second wife. Sometimes, kind-hearted souls would offer us food in exchange for our labor, but it was never enough. My children couldn't attend school, and instead, they roamed the streets gathering firewood."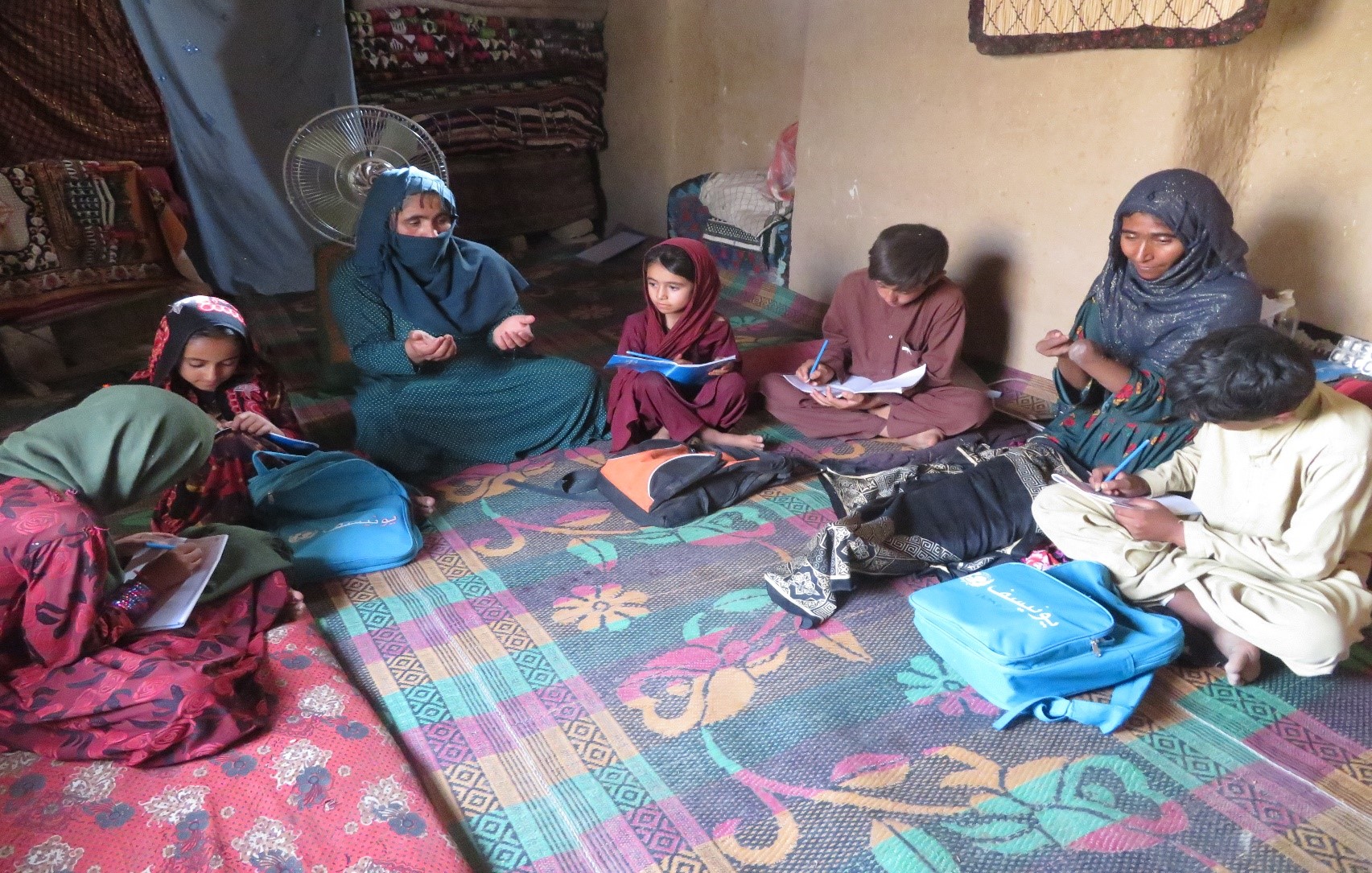 In the midst of this dire situation, a glimmer of hope emerged as DACAAR extended its helping hand to Maryam's family and many others. Through the NMFA-WE-Food security project in Arab Chahar Shingho village, Dawlat Abad district of Faryab province, they distributed two goats and their four offspring. The project, which ran from May 1, 2022, to June 30, 2023, aimed to lift these families out of poverty and hardship.
Maryam, now 37 years old, could hardly contain her joy as she exclaimed, "Before DACAAR's assistance, life was incredibly tough. Now, we meet our needs with the milk and yogurt produced by our goats. I sell these in the village and even in the city."
But the transformation in her life didn't stop there. Her children are now attending school and Madrasa, an Islamic studies center, and Maryam has set her sights on saving money for their future higher education. Her eyes sparkled with determination as she spoke of her dreams for her children, "We've seen such positive changes in our lives. In the past, my children and I toiled relentlessly, yet our income was meager. But ever since we received those two goats and their four kids, my life has been on an upward trajectory."
Maryam and other beneficiaries of the project have great expectations from DACAAR. They hope to see more projects in their area, including those related to agriculture, marketing, and animal husbandry. Maryam emphasized, "Like me, hundreds of women in our community are destitute and impoverished, enduring the harshest of circumstances with no financial support. I implore DACAAR to continue providing and expanding its projects in our area, to eradicate poverty and destitution once and for all."
Maryam's journey from despair to determination serves as a powerful testament to the indomitable human spirit. In the face of adversity, she not only found hope but also built a brighter future for her family. Her story is a reminder that even in the darkest of times, the light of opportunity and change can break through, illuminating the path to success and a better life for all.
Written by: Israrullah Sahil