DACAAR: A Beacon of Hope for the Marginalized in Rural Afghanistan
In the intricate tapestry of family life, women wear numerous hats – they are wives, partners, organizers, directors, recreators, distributors, managers, and disciplinarians. Beyond the confines of their homes, they play an equally pivotal role in society's socio-economic development.
Across the globe, women are the primary caregivers for children and elders, their nurturing presence transcending borders. Studies have illuminated a striking phenomenon: when a society undergoes economic or political transformations, it's often women who step up to navigate their families through new realities and challenges.
Empowering women is like giving wings to their aspirations, granting them the power of equal opportunities regardless of caste, creed, or color. It's about enabling them to assert their right to decide what is best for themselves.
In the midst of dire circumstances faced by women in Afghanistan, DACAAR undertook a transformative project, generously supported by UNODC, in the heart of Helmand province, specifically in Lashkar Gah, Qalla-e-Bost /Bostkharee. Here, DACAAR provided a lifeline to the female residents, offering tangible resources such as goats, maize, alfalfa seeds, and essential medicines to empower these resilient women.
Among the recipients of this life-changing initiative was Gul Bashra, a 45-year-old social organizer enduring immense challenges. She shoulders the responsibility of being the sole provider for her family, consisting of eight children, with four of them being handicapped, including her husband. In her own words, Gul Bashra expressed her hardships, saying, "I am a poor woman, the sole supporter of my long-disabled family. I had no one and no source of income. We have been mired in destitution, our economic situation has been dire, and vulnerability has been our constant companion."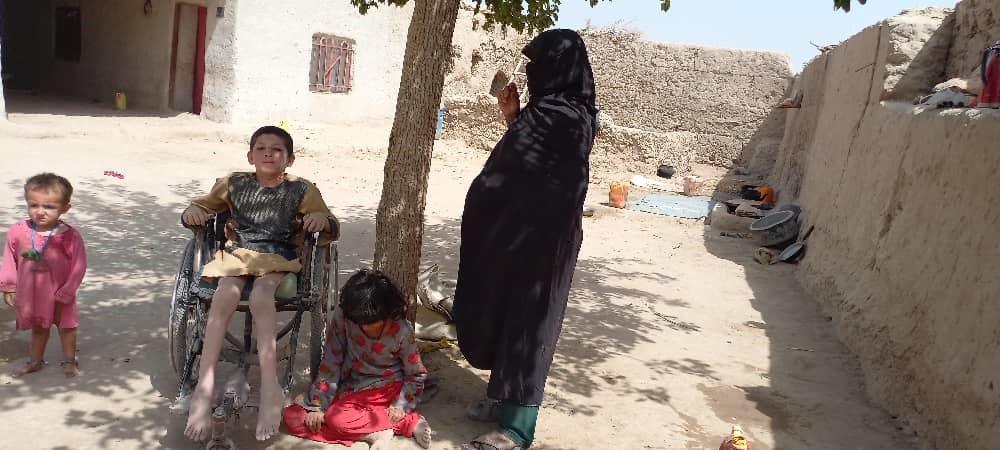 Gul Bashra's journey was marked by unspoken suffering – the lack of even basic amenities like a proper shelter or a piece of furniture for her family to sleep on. Hunger and starvation were constant companions. She recounted how the generosity of rural villagers and sporadic monetary gifts, ranging from 250-350 AFN, became their meager income for daily sustenance.
However, when DACAAR implemented the Women Empowerment project with the financial support of UNODC, Gul Bashra's life began to change. She exclaimed, "Now I have an income source, and my mental state is improving day by day." The project provided her with two goats and their four offspring, maize, alfalfa seeds, and medicines. Gul Bashra found solace and purpose in caring for her goats and using their milk to nourish her family. Her mental well-being was on a positive trajectory.
She expressed her profound gratitude, saying, "I am overjoyed that my goats will have kids, and I will enhance my economic situation through them."
In Helmand province, where vulnerability is pervasive, and where many women are engaged in livestock and farming, Gul Bashra's heartfelt suggestion to DACAAR resonates deeply. She advocates for the expansion of similar initiatives and the implementation of other agricultural and animal husbandry activities in villages, reaching even more villagers in need.
DACAAR's work is not just about providing resources; it's about instilling hope, fostering resilience, and catalyzing change in the lives of those who often go unnoticed and unheard.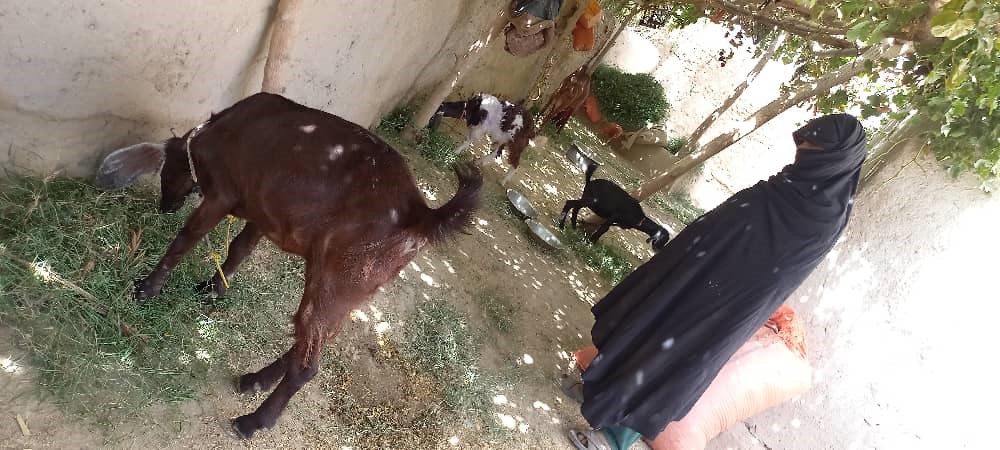 Written by: Israrullah Sahil