Natural Resources Management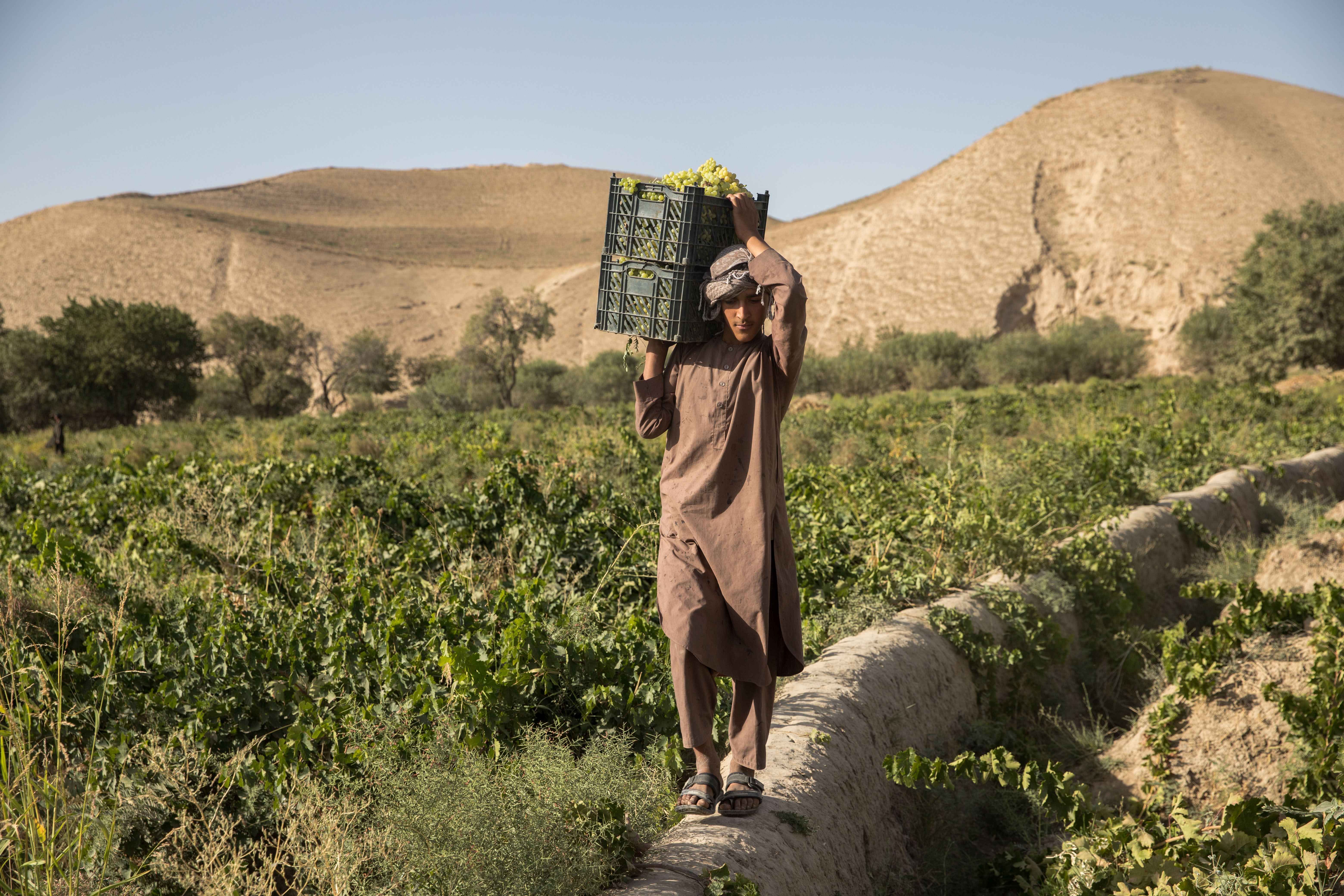 In Afghanistan, most of the population is involved in small scale, family-run agricultural and/or livestock farming. In many cases, they produce barely enough to sustain their family needs let alone selling excess produce to make an income. The absence of enough water to sustain farming activities, recurrent droughts, climate change and decades of conflict have dramatically reduced the capacities of the farming families to be self-sufficient.
Our Natural Resources Management (NRM) interventions are aimed at providing sustainable solutions to farmers to increase production and productivity to enable them to not only meet the daily household needs but also to be able to make an income out of selling excess produce.
The above is achieved through a combination of interlinked activities as follows;
• Distribution of improved and increased input (seeds, irrigation water, tools, fertilizers, livestock, medicine, etc.),
• Season long hands-on training to build farmers' capacity on improved farming techniques,
• Follow up support to help farmers deal with farming challenges while they put their newly gain knowledge and skills into practice on their own farms.
• Improving access to and community-based management of irrigation water resources for farming by constructing/ rehabilitating small-scale irrigation structures.
• Supporting farmers on processing, packaging and finding sustainable markets for their produce.
Given the far-reaching consequences of climate change in an already fragile context, DACAAR pays extreme attention to the environmental consequences of its projects, hence the preference for home-based kitchen gardening, small scale farming, traditional grape-drying houses, drip irrigation techniques, drought resistent plants and orchards. In this way, DACAAR can also provide the much-needed aid and support to vulnerable women that might not be in the position to help their families.
Irrigation water is a crucial element in farming; as such we help rehabilitate or reconstruct small-scale irrigation structures and build the capacity of farmers in community-based operation and maintenance ensuring improved and strong supply of water for farming.
In areas where irrigation water is not available, we support farmers in dry-land farming. Introduction of drip irrigation techniques is another method we have been promoting in regions where irrigation water is scarce.
We primarily employ a Farmer Field School approach to our interventions. These practical farm-based schools bring together a group of farmers to engage in collective learning, experimentation and knowledge sharing over an entire agricultural season. They get updated knowledge and skills on farming best practices from our specialists on demonstration plots.
Upon graduation, farmers receive toolkits and materials to replicate their learning on own farms while they receive follow up technical advice and support from our specialists.
Farmer Field Schools are organised on a variety of agriculture, horticulture and livestock subjects based on a market analysis to ensure that farmers' increased outputs are meeting market demands.