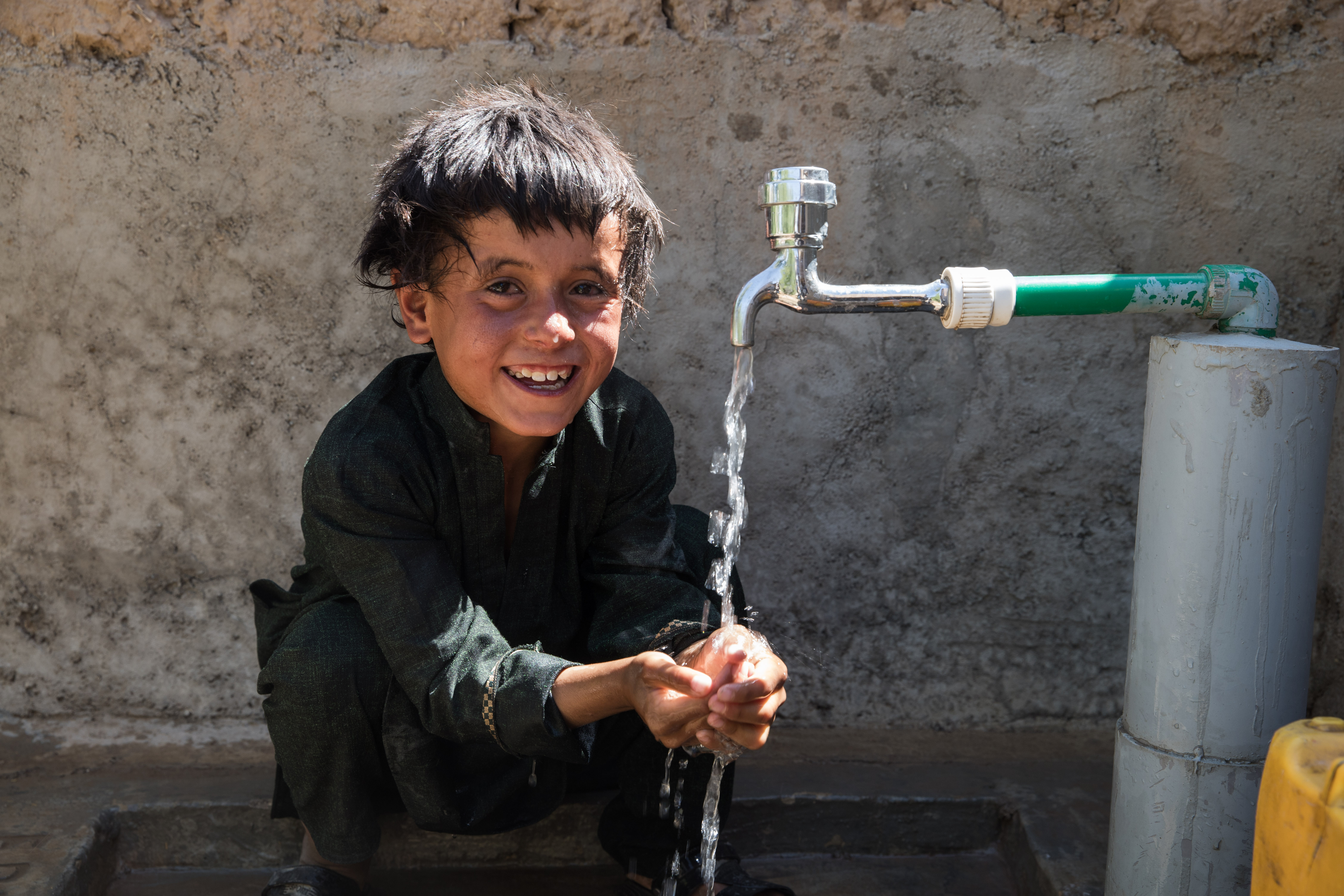 About DACAAR
Since its establishment in 1984, DACAAR has been a permanent name in the humanitarian and development sectors in Afghanistan. As a non-political, non-governmental, non-profit organization, it works to improve the lives of the Afghan people by addressing the acute needs of the most vulnerable and supporting early recovery and sustainable development for all.
DACAAR's emergency response interventions aim at life-saving in early stages of a crisis targeting internally displaced people, returning refugees, and communities affected by conflicts and natural disasters. Over the past years, DACAAR has endeavored to be among the first responders to people affected by shocks across Afghanistan.
DACAAR's early recovery and developmental interventions are aimed at building resilience, enhancing capacity and improving livelihoods for protracted internally displaced people and returning refugees and their vulnerable host communities.
We apply a holistic and integrated approach to our interventions with an emphasis on sustainability and real and positive changes for our beneficiaries. We consider our beneficiaries as the most important stakeholders and the main drivers of our interventions. While maintaining our Danish roots, we are deeply embedded in the Afghan society and have access and long-term relationships with thousands of communities across all 34 provinces of Afghanistan.
---
Our Internal Vision:
DACAAR is a well-known and respected NGO with a strong anchorage in the Afghan society. It is a transparent development organization with clear and up to date policies and strategies and with committed and experienced female and male Afghan staff, increasingly in key management positions.
Our External Vision:
Women and men in rural Afghan communities are in an effective and sustainable way managing local resources to improve their livelihoods. As part of a strong civil society and with support from governmental institutions, local community organizations and individual women and men have access to knowledge, education, training and social services and are able to effectively improve their quality of life and to withstand periods of calamity and stress.
Our Mission:
DACAAR is a Danish non-governmental, developmental/ humanitarian organization that supports sustainable development in Afghanistan through the ability of local communities to decide upon and manage their own development process. Activities are implemented in cooperation with civil society organizations, the private sector and governmental institutions with a particular emphasis on poverty eradication and assistance towards the return and re-integration of returnees and internally displaced people.
Our Values:
Efficiency | Honesty | Participation | Equity | Quality | Transparency
Our Community Based Approch:
We work directly with Afghan communities through Community Development Councils, Village Shuras, District Development Assemblies and other relevant community structures. Together we mobilize, organize and support communities to take ownership and drive interventions, identify needs and set priorities. Helping Afghans gain long-term capacity and resilience is the key tenets of our community-based approach. Over the past decades, we have forged strong and trusted relationships with Afghan communities that forms the basis for our unprecedented access to communities across all 34 provinces of Afghanistan.
Organisation Name
DACAAR (Danish Committee for Aid to Afghan Refugees)
Established
1984
Agency Type
International NGO
Country of Affiliation
Denmark
DACAAR Governing Board
Peder Thorning, Danish People's Aid (DPA)
Elin Petersen, The Danish Afghan Committee
Mads Bugge Madsen, The Danish Trade Union Development Agency (DTDA)
Employees
Around 1,000 national staff and 6 international staff
Director
John Morse, Main Office in Kabul
Head of Secretariat
Klaus Løkkegaard, Office in Copenhagen
Registered with
Ministry of Economy of Islamic Republic of Afghanistan, Reg # 24 National Danish Register of Companies (CVR), Reg # 29902488
Main Office
Kabul, Afghanistan
Regional Offices
Jalalabad, Kandahar, Herat, Maimana, Kunduz, Kabul
Secretariat in Europe
Copenhagen, Denmark